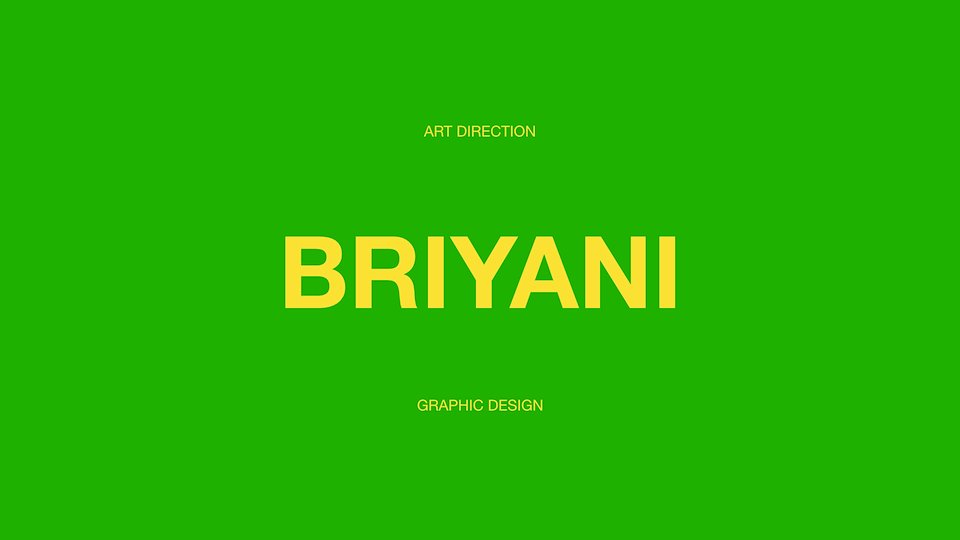 Briyani is a story about the Halal food of Malaysia told through the lens of basketball. This is a story many can benefit from in this time of heavy Islamophobia and immigration bans.
Briyani takes place in Penang, Malaysia, a state in a country that is very much multi-cultural—but predominantly Islamic.
After 5 months abroad playing basketball and eating in Malaysia, I researched and shaped a lens involving food and sport to connect cultures. I call this lens Briyani, the name of the yellow dyed rice on the left.
The goal was to use America's obsession with basketball to create a "branded" series of jerseys that celebrate and represent 5 unique dishes cherished within Malaysia's Islamic diet.
At the end of it I wanted Briyani to display towards my audience that sport and food are creative gateways and languages into understanding other cultures.
Below was the set up for the Briyani presentation and beneath is the condensed version of my process.
I began Briyani creating mood boards based on a daydream of Malaysian restaurant workers turned professional hoopers.
I developed a logotype and design aesthetic inspired by Malaysia's multi-cultural identity. Many of the visual cues were rooted in Malaysia's colonial influences and ethnic diaspora inspired from the visual and cultural beauty of it's architecture to it's food.
One of my happiest of accidents was discovered by recreating the dish Nasi Briyani in Portland, OR. When I began to add saffron to the Nasi Briyani, I observed how powerful saffron water stained the white rice and my fingers.
This inspired the shirts to undergo a dye process based on the ingredient list respective to the dish they were representing.
Dish (Color): Ingredient
Teh Tarik & Sambal (Orange): Red Chilies and Black Tea
Nasi Kandar (Purple): Black Rice and Soy Sauce
Nasi Lemak (Green): Pandan and Banana Leaf
Nasi Briyani (Yellow): Turmeric, Cardomom, Cinnamon, Cinnamon
Pengat (Pink): Ube (Okiniwan Sweet Potato)
Here I am screen printing to some late night jams.
I then art directed a photo shoot inspired by 90's SLAM magazine covers and used the photos for a menu-style lookbook.
Menu style lookbook:
The installation continued through the basketball lens, setting up the shirts as basketball cones/ Roti Tissue, a popular fried bread throughout Malaysia.
These were placed on a table cloth painted to look like a basketball court.
In the end you have Briyani. A series of 5 jerseys, each uniquely designed and dyed, based on its representative Malaysian Halal dish.
Special thanks to my mentor Chris North as well as Andrew Saxon for helping me photograph.